Making money online was never easier, because of the astonishing affiliate marketing model. An individual or a group of individuals can acquire easy revenue by simply promoting the SkilloHub courses. SkilloHub is offering a chance to the educators and course advertisers too. If you have a decent fan following on your Facebook, Twitter, Blog and newsletter; then why not monetizing them?
The Process to become an Affiliate at SkilloHub

Once your profile is approved as an Affiliate, click on Admin at the top menu and you will be redirected to your dashboard.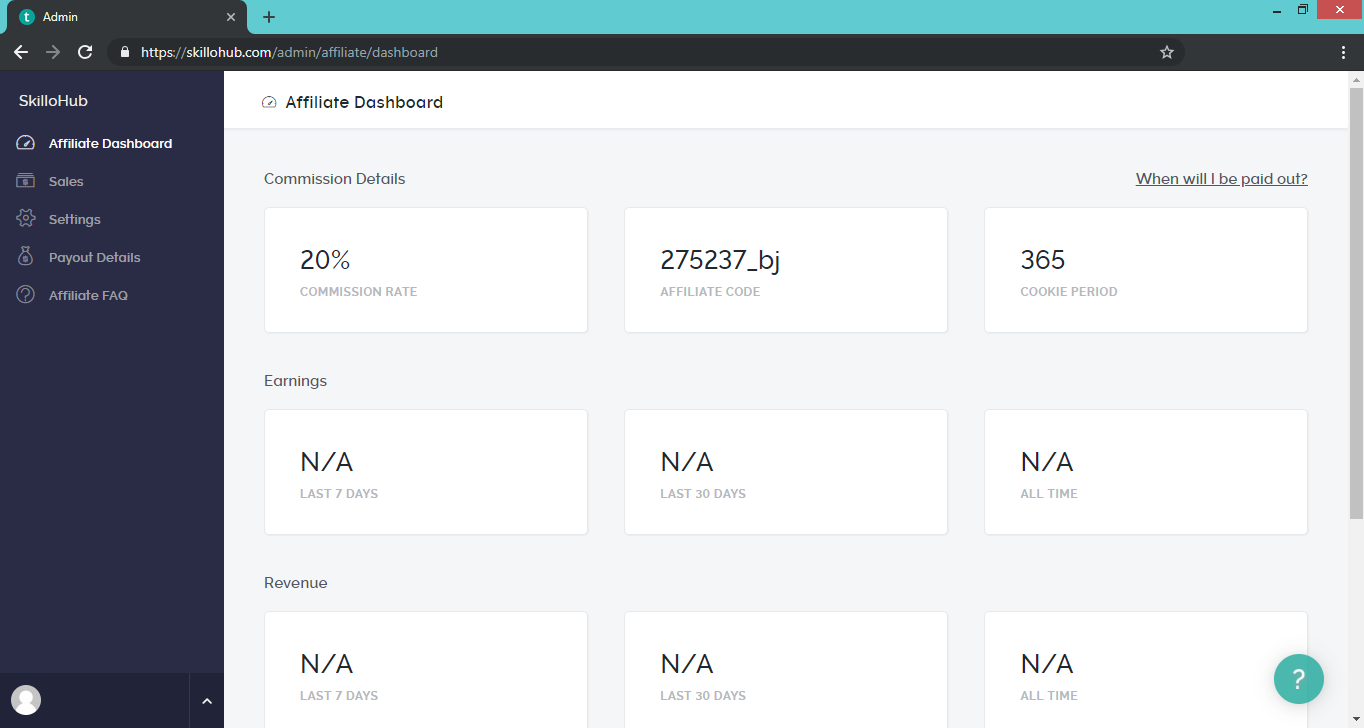 At the dashboard, you can see all the resources available to manage your affiliate activities. You can track your own performance, sales, your commission daily and even monthly. Click on the payout details to provide your Paypal ID. Click on the reports to look at your financial condition.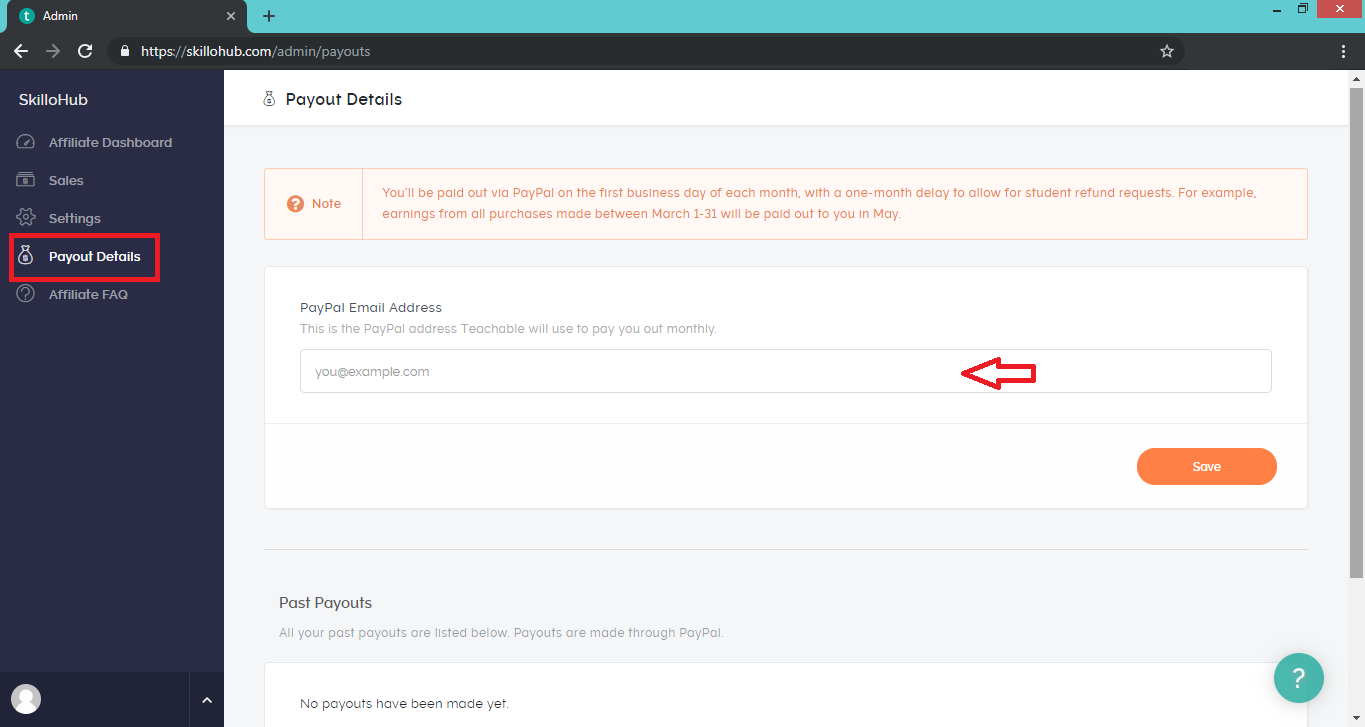 Navigate to affiliate dashboard to get your unique URL, make sure to promote the courses using your tracking, otherwise we can't track the conversion whether it is coming from you or from someone else.
Example:

In order to get the affiliate URL of any specific course, put the URL of that course and get your final URL included your tracking code. This is the unique URL associated with your profile, you can easily track the progress now.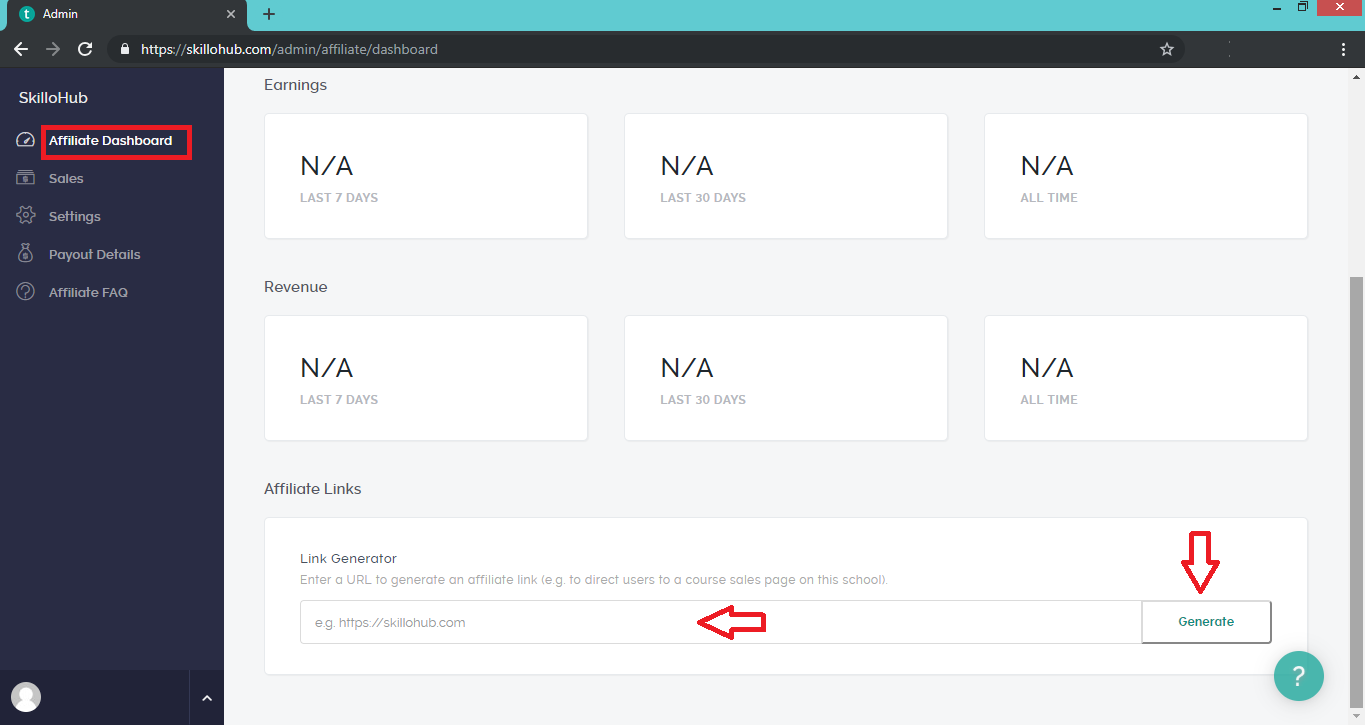 How to Promote the Course?

You can write a blog post, you can share it on your Facebook, Twitter, LinkedIn, Google plus and other social channels. And yes, the advertising, you should get benefits from Google Adwords and Facebook advertising.
Just in case of you need any further assistance, then our Support team is always available. Contact our support team at [email protected] and they will help you out.