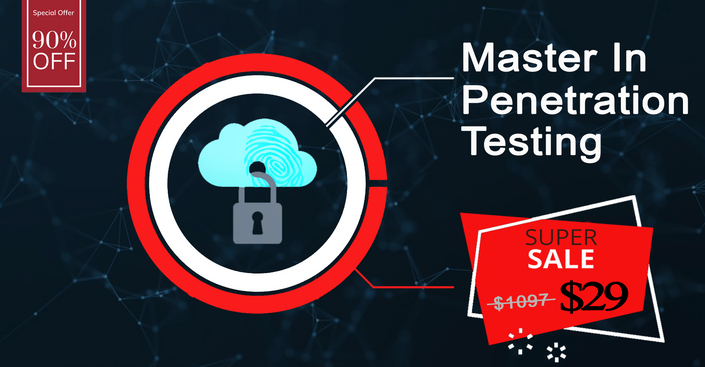 Master in Penetration Testing - Career Accelerator
Complete Ethical Hacking Bundle to Get Started as a Cyber Security Professional
Watch Promo
Bundle Description
Master in Penetration Testing is a Special Bundle of Various Ethical Hacking Courses from Different Authors.
We at SkilloHub Purchased Exclusive Use Licenses of these courses from authors and made this Program to provide a Quick Head Start for every kind of Security Professional.
If you want to do CEH, OSCP, or any similar Ethical Hacking Exam, We have Ethical Hacking in Offensive Way Course
If you are a Beginner or a Security Professional Looking for Strong Fundamentals, We have Practical Hacking Classes
If you are already an Senior Ethical Hacker then we have Nessus Professional Crash Course for you.
Program Authors:
Gaurav Malhotra – Ethical Hacking in Offensive Way
Sagar Bansal – Practical Hacking Master Class
Jitendra Kumar Singh – Practical Hacking Master Class
Daniel Platt – Practical Hacking Master Class
Wahid Ahmed – Nessus Professional Crash Course
Ahad Ansari – Nessus Professional Crash Course

Legal Disclaimer :
We are not responsible for any of your act which may cause any damage or loss to anyone in anyway.
The Course has No affiliation with Offensive Securities, ISC2, EC Council or any other accredetion Body
We do not claim that this course can replace any official material for any certification
If you think that Authors have sold us something which is making a DMCA Violation, Please Reach us using our support [email protected] and we will take action within 6 hours

Who is the target audience?
This Course is for Students who are Complete Beginner in Ethical Hacking
This Course is for Senior Professionals who want to practice Industry Standard Tools
This course is for students who want to pass Professional Exams and get good jobs in this field
Once you purchase this bundle you will get a Life time access to the content & Course completion Certificate as well. However, just in case you don't like the courses, you can also claim your money back within 30 days. So, buy with confidence!
Included Courses
Offensive Hacking
821 Enrolled
Practical Hacking Master Class - Part(1,2,3)
429 Enrolled
Nessus Professional Crash Course - Part(1,2)
255 Enrolled